Using Your Dashboard
Last Update:
| | |
| --- | --- |
| | Everything you need to know about the Chartboost dashboard's features. |
Top navigation bar
Overview tab
Analytics tab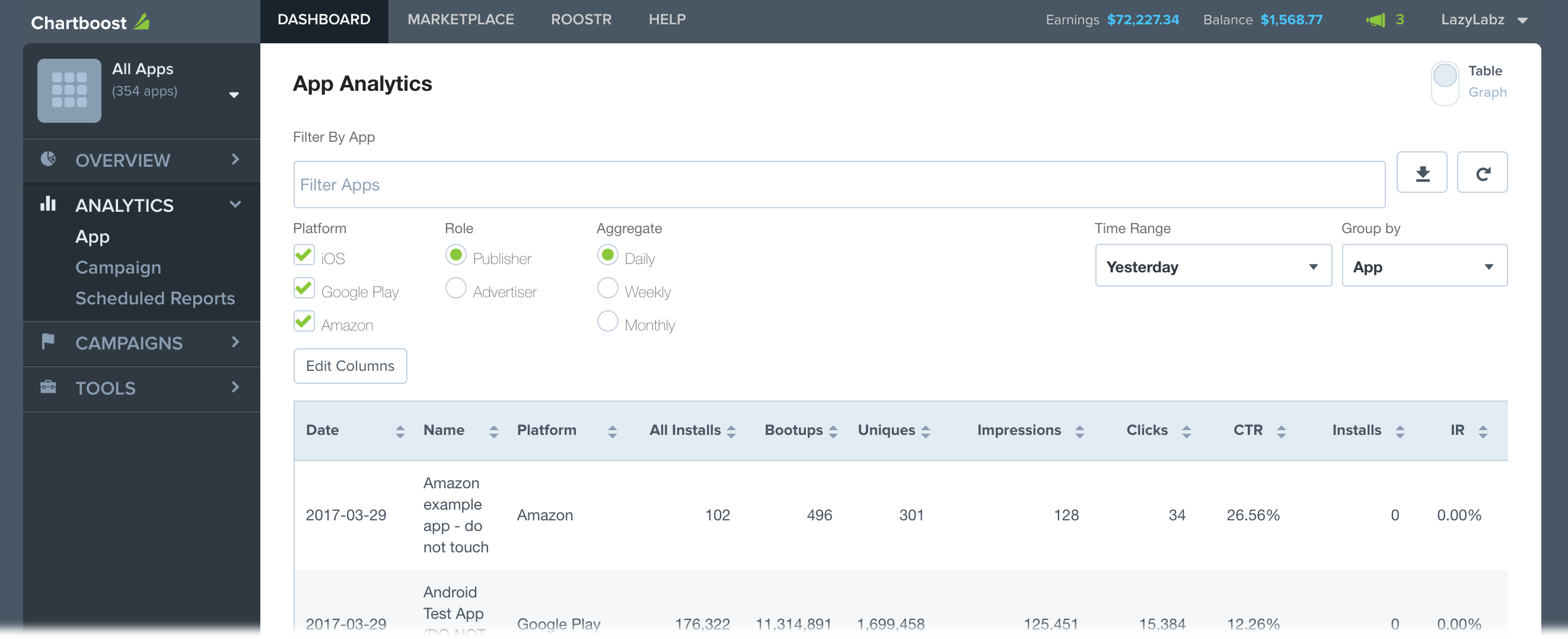 Campaigns tab
App settings
Tools
Callbacks: Get event notifications about clicks, completed video views, or converted installs. Learn more about callbacks ▶
API Explorer: With the Chartboost API, you can access campaign and app analytics, retrieve account and earnings information, upload, update campaign bids, and more.
List Builders: Easily create groups of players, apps, or countries to apply to your campaigns, further refining your targeting. Learn more about list builders ▶
Player Groups: Target new groups of highly-engaged players in different categories to find your best audience, maximize user retention, and increase ROI. Learn more about player group targeting ▶
SDK Integration: Download the intergrate the Chartboost SDK.
Bulk Edit: Make simultaneous changes to multiple campaigns.
Quick-add buttons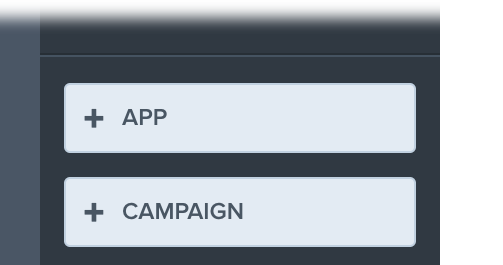 Click + APP or + CAMPAIGN in the bottom left of the dashboard to quick-add an app or campaign.
Unlocking dashboard achievements
Level up! Take certain actions on the dashboard to unlock these achievements and enhance your Chartboost experience.
---
You might also like...